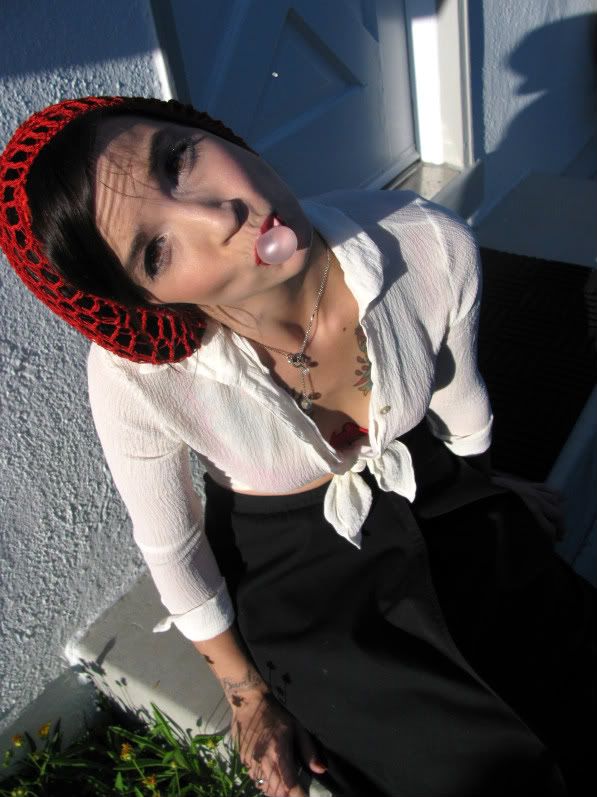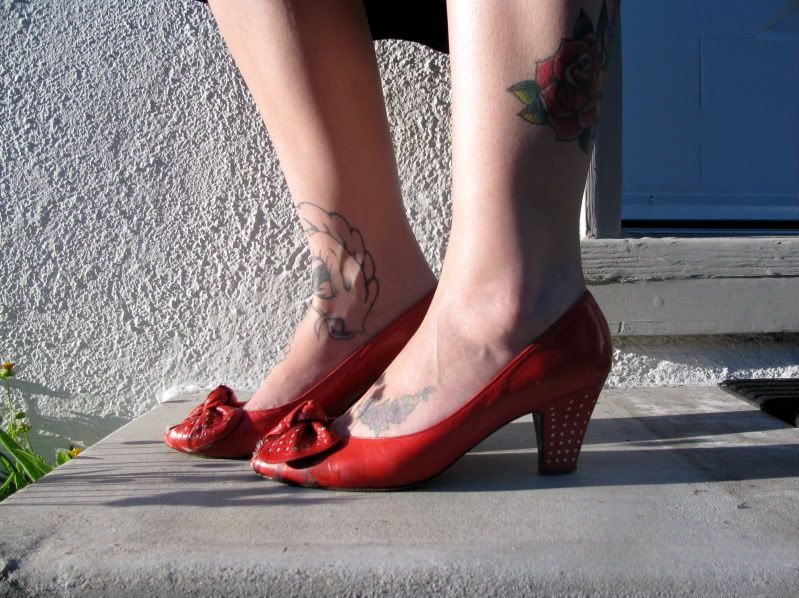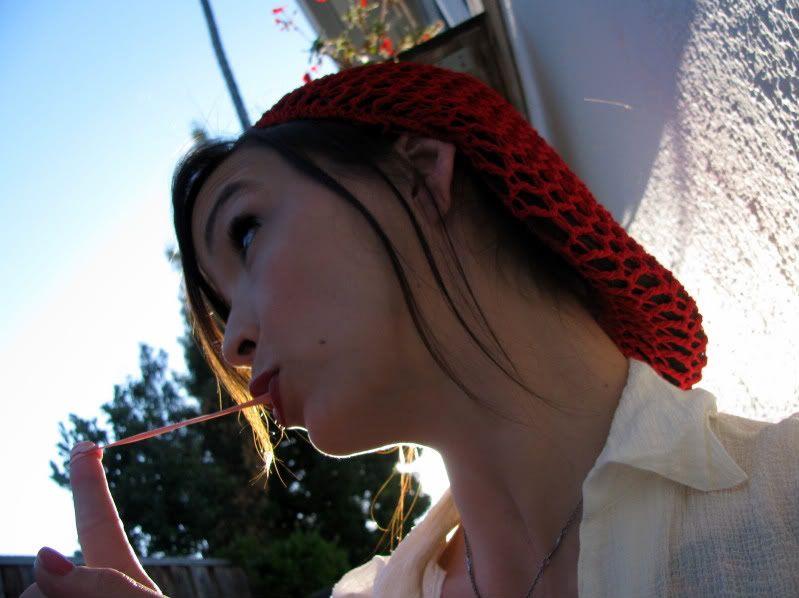 I am wearing:
Snood-Vintage Inspired
Blouse- Vintage
Circle Skirt-Vintage Saks
Shoezies-Vintage Stuart Weitzmans
So today is just an outfit post. I've been wanting to share this amazing skirt and pair of shoes with you guys. I came up on these beaut's through an EX, his G-ma had passed and his Mom let me go through all of Gammies clothes. I happend to come up on both the Saks Skirt and Stuart Weitsman heels. A fucking score if I have ever heard of one, right!? I love Free 99...
Also I don't know if alot of you are familiar with Snoods (the fishnet looking hat I am wearing) Snoods, along with turbans and head scarves were introduced during WWII(1940's) for a fashion alternative for the "working" lady. Since most men were off @ war, the woman had to work and instead of wearing those ghastley hair nets(EW) they wore these to keep their locks off their face and also to show support for our troops. pretty coolio huh?
(crouchet-knitting.com)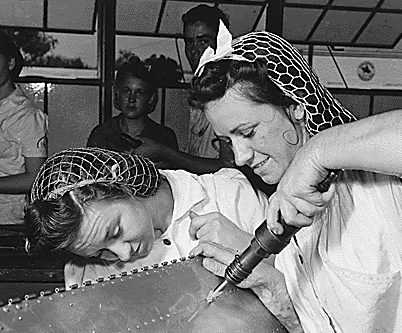 (wikipedia.com)
If you notice the ribbon tied into the hair of two of these ladies there is a reason they are there. The ribbon wasn't an extra fashion statement, just like in Hawaii with flowers, the ribbon is a label... SINGLE!!! These were to let guys know these ladies were not married yet, and were available. This was also a tradittion in Scotland and parts of Europe up untill the 20th century.
Have a grrrreat weekend everyone!