First and for most I have to say
THANK YOU
to everyone who has been reading my blog and been commenting on my posts. You guys truly have NO idea how much it means to me! I never would have thought the Fashion Blogging community would be SO supportive and positive. It feels good inside to know there are others out there just like me, who want to share their knowledge and gain some more at the same time! Please continue to give me your opinions, wether good or bad(I LOVE a good "discussion" I am a firm believer in constructive critasism) Thanks again you guys and gals! I LOVE YOU!!!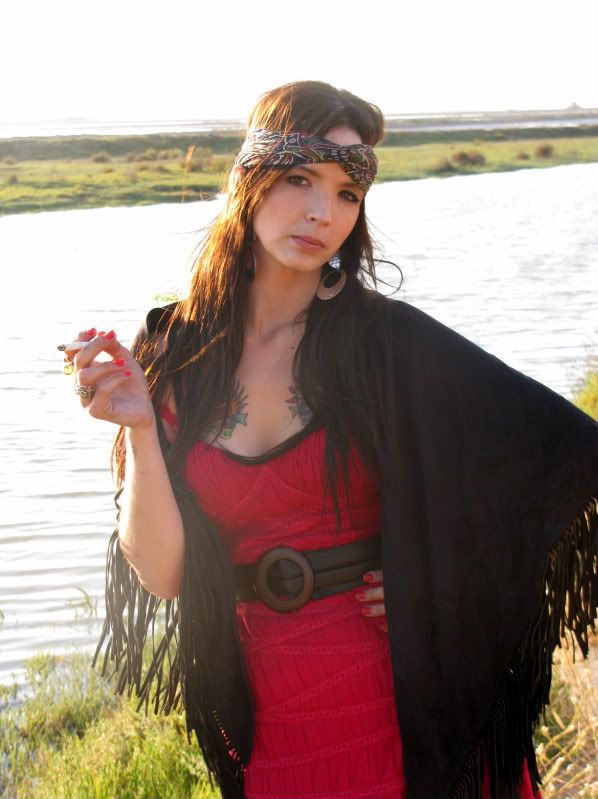 Pictures C/O My lovey Josh
I am wearing:

Scarf-Vintage
Dress-Bebe
Shawl-Vintage
Shoes-Aldo
Purse- Vintage Fossil

So I have THREE gogeous new items that will soon be up for sale @ Dutch Oven Vintage. The first is a Perfect Condition Vintage Fossil Satchel. This lil beaut has a built in wallet in the side zipper pocket, so no more leaving the ID and CC's @ the bar...oooops >)...
Second is the Vintage Suede Shawl i am wearing. This is made out of polyester(feels like micro fiber suede) and suede fringe. With rose black on black embroidery all around the fringed edges. This is a light weight shawl, perfect for those Indian summer nights!
Third is that Vintage Paisley print Scarf. I have had this scarf for a while and am ready to part with it. The paisley print features an awry of beautifully bold gem tone colors, sure to give any plain outfit a big POP of color.