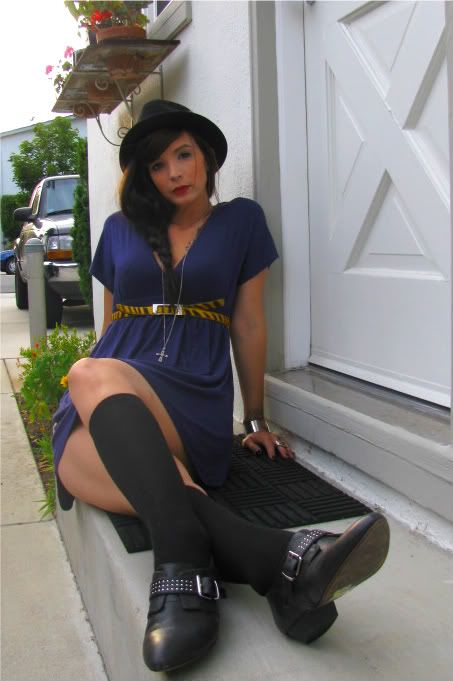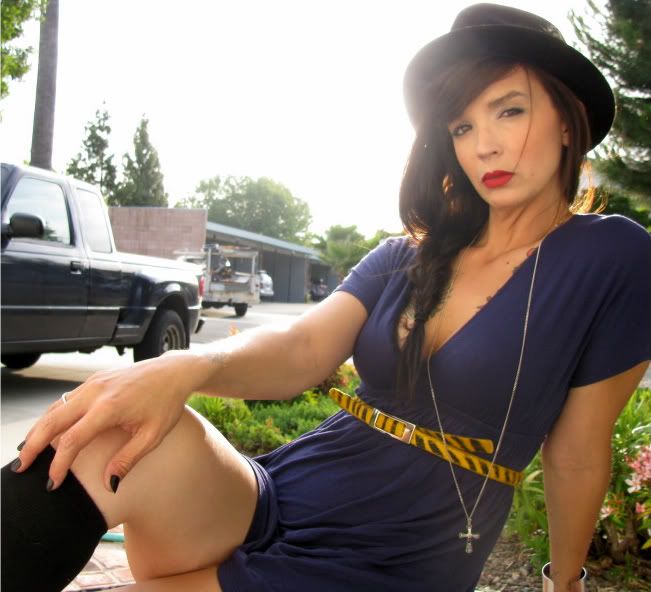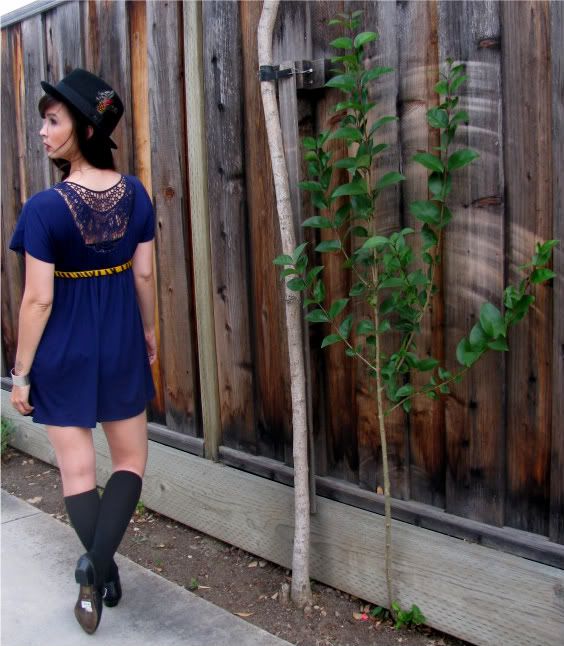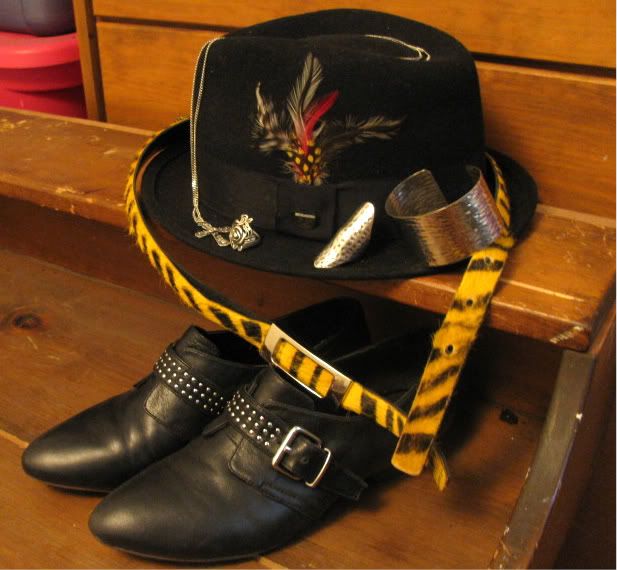 What I'm wearing:
Hat: Brixton (Brixtonltd.com)
Dress: Nordstroms
Belt: Vintage
Knee Sox: Target
Shoes: NEW :) Aldo
So I'm am just posting an outfit for today. I don't have anything on that will be for sale, but was just SO freaking excited about getting my new shoes that I just HAD to wear them out. I got these cutie patooties on sale for like 30bux? I think...pretty sweet deal. The belt I have on is one of my LOVES, I bought this baby @ crossroads in SJ. on sale for like 5 bux, I usually don't shop there because the staff is so rude but had a hair up my butt and decided to drop in one day, good thing! It was falling apart a little but nothing some tacky glue can't fix. Josh loves this belt as well.
You will notice I wear alot of Brixton hats. This is because one of my friends in Sunny Diego works there and hooks up the goods. Maybe one of these days when I have more followers I can work something out with her for a giveaway..eh? :)
I have sucha hectic week ahead of me, one of my besties baby shower is this weekend and I have yet to go get her present. I'm sucha procrastinator...
Xo