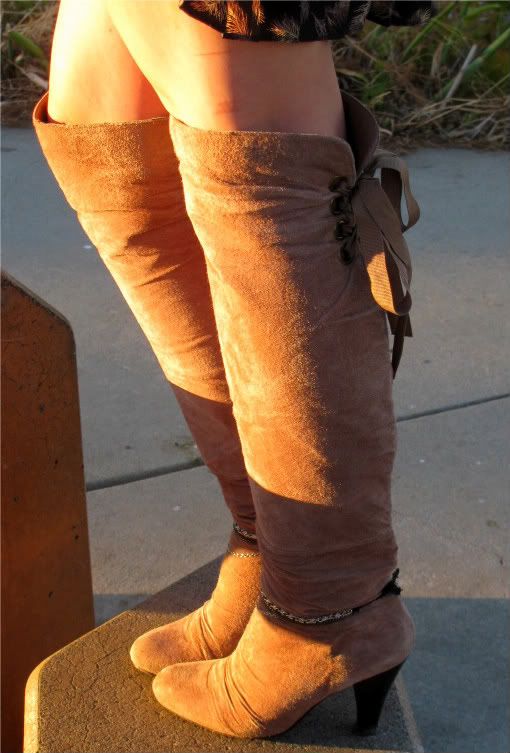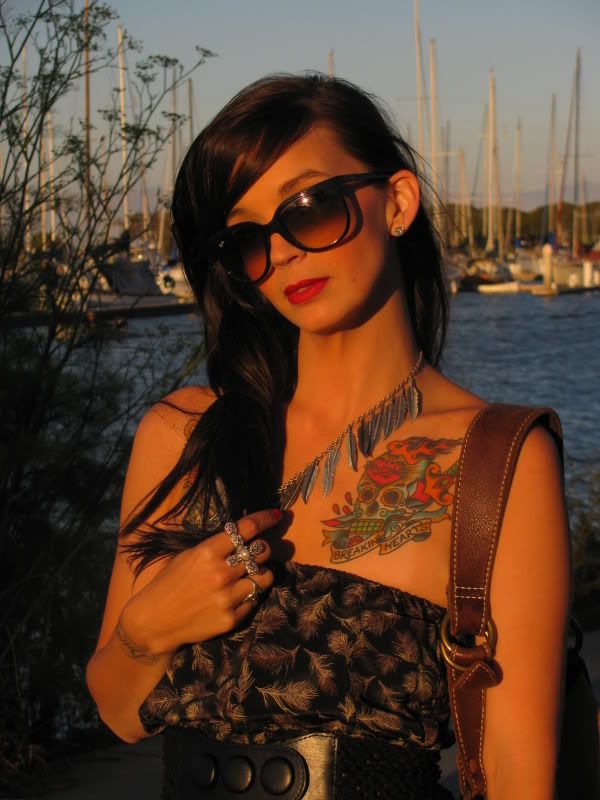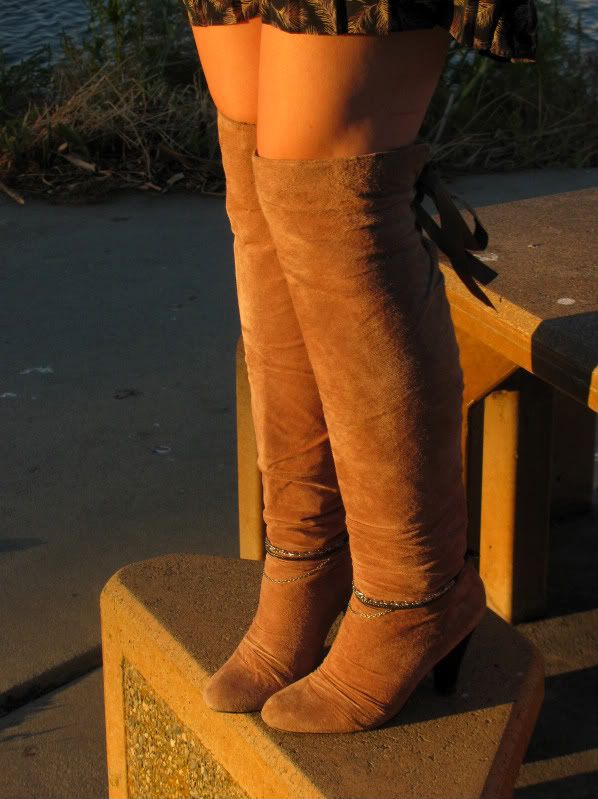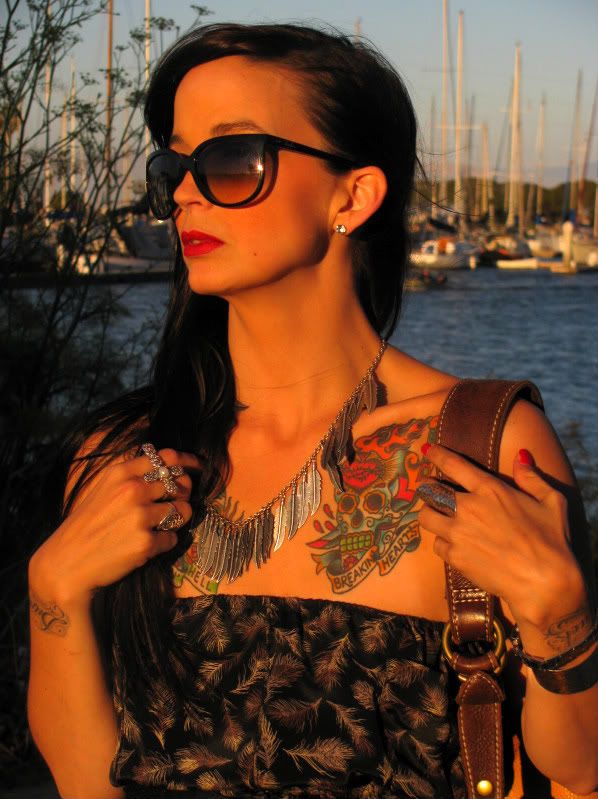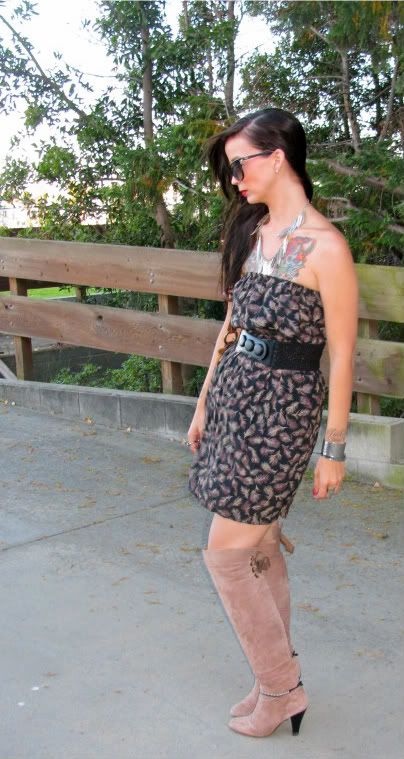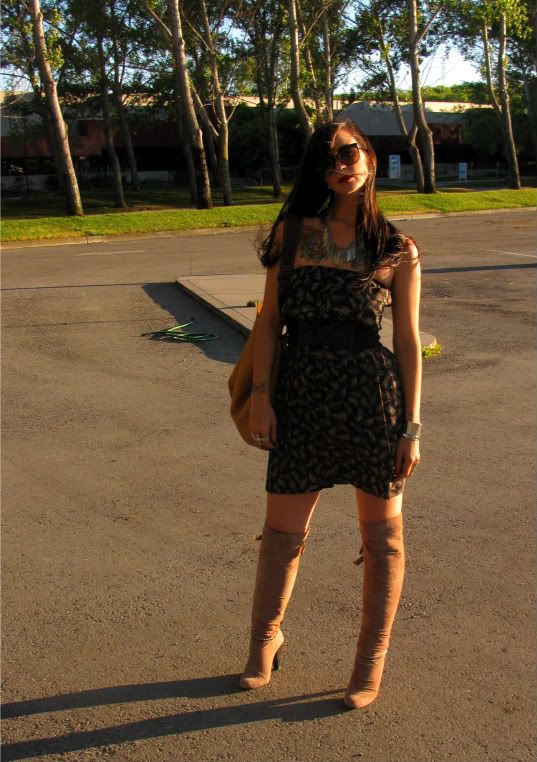 I'm wearing:
Dress-Vintage Silk Feathyer print dress
Boots:Over the Knee suede lace up boots.(I forget the brand I will get back to you on this one :P)
Feather Necklace: Target
Rings:F21
Braclet:Mexico
Watch:Nixon
Ankle Chains:DIY

Happy Friday!! I'm proud to present this delightful dress, it's a Vintage silk feather print sleevless, pleated dress. This dress is truly unique and extremley comphy! I bought this dress with the intention of keeping it, but thought it would look amazing on someone a bit taller with bigger boobies. So I will soon be selling this on Dutch Oven Vintage.
OH I made a purchase yesterday...I can't wait to share.
Hope everyone has a lovely weekend! Tata for now ~xo